Download AVG Free Trial: https://avg.com/installation-files
AVG AntiVirus (Paid Legacy Version): Click Here
AVG Registration Site (Legacy Products): https://avg.com/register
AVG Registration Site (New/Unlimited Products): https://avg.com/retail
Activating AVG for the First Time: https://www.avg.com/activate
Activating AVG or Renewing AVG follow steps below:
Double-click either the AVG Internet Security or AVG AntiVirus FREE icon on your Windows desktop.

Go to Menu > Enter activation code.
Type or paste your activation code into the text box (including hyphens), then click Enter.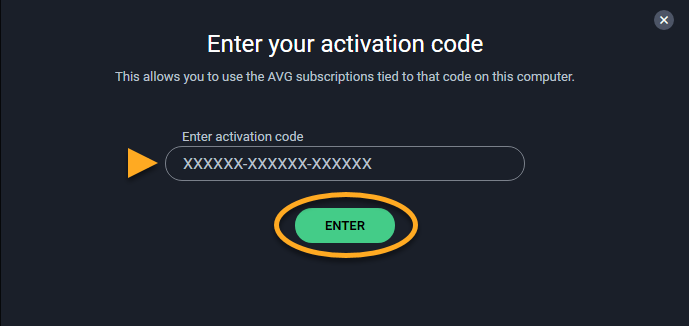 Your AVG Internet Security subscription is now active.