Trend Micro Maximum Security (2022) – 3-Year / 3-Device
Product Details
Publisher: Trend Micro
Part Number: TIN60068
Media Type: Download
License Type: Full Product
Platform: Windows 7, Windows 8, Windows 10, Windows 11, Mac OS 10.12, Mac OS 10.13, Mac OS 10.14, Android 4, Android 5, Android 6, Android 7, Android 8, Android 9, iOS 9, iOS 10, iOS 11, iOS 12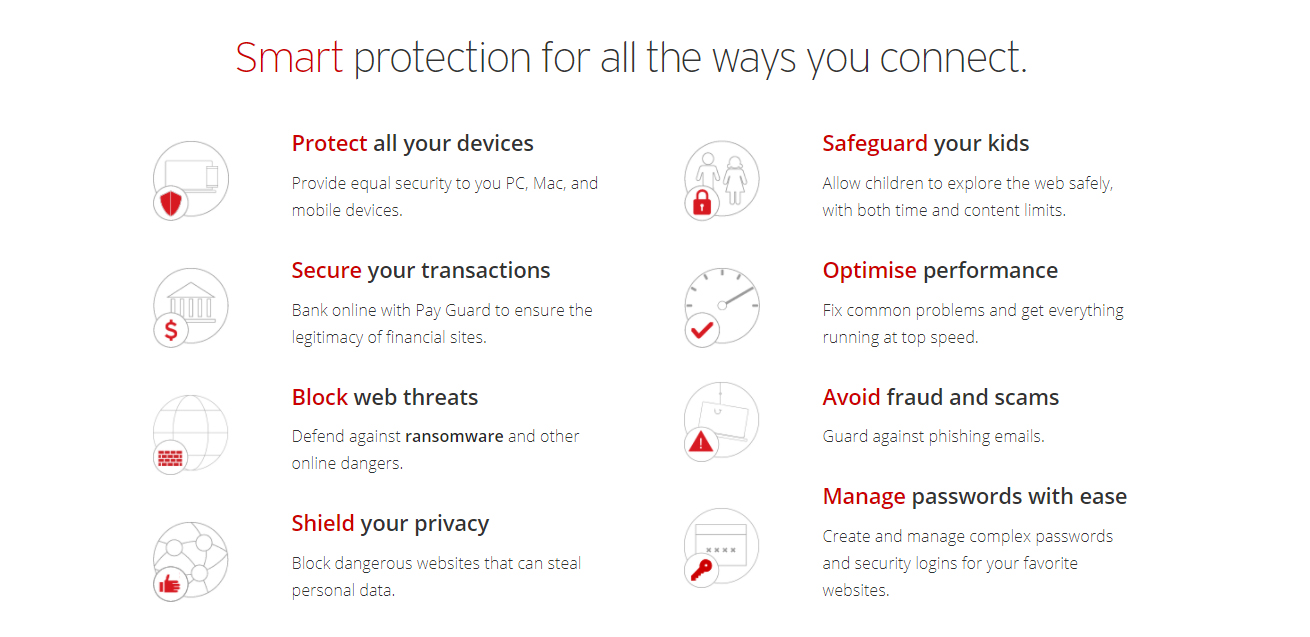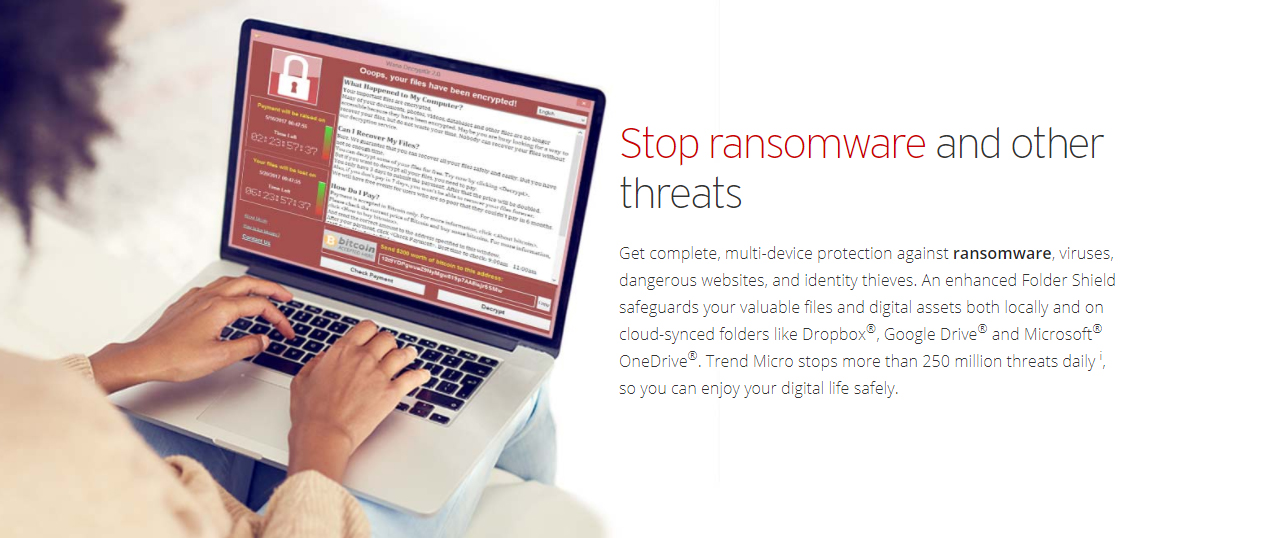 Trend Micro Maximum Security (2022) – 3-Year / 3-Device
Features
* Protects against ransomware
* Advanced AI Learning
* Safeguards against email scams
* Keeps children safe online
* Secures privacy on social media
* Fixes and optimizes systems
* Protects and manages passwords
* Secures mobile devices Supported Operating Systems
• Windows 10, Windows 11, 8.1, 7 SP1 • Mac OS X 10.12 & higher
• Smartphones and Tablets: – Android 4.1 & higher – iOS 9 & higher
1) 3 Year protection for 3 Devices
2) No CD/installation disc will be sent
3) Only Activation code license will be sent via email
4) Instruction to download and activate the product will be sent within 24 hours
#TrendMicro #Trend Micro #MaximumSecurity #TotalProtection #InternetSecurity #Antivirus #Protection #Antispam #Security #Antiphishing #Windows #Mac #Mobile #PC
It comes with more powerful antivirus protection with premium Internet threat defense features.
Block hacking attacks before they happen with clear warnings of risky websites, links, and files.
Secures your identity while browsing, online banking & shopping on your PCs or MAC.
Computer Optimizer feature quickly fixes common problems and gets everything running at top speed.
The strong firewall that blocks unknown incoming brute force attacks and hacking attempts.
Block suspicious incoming internet traffic and programs trying to steal your data.
It does scan, clean infections including installing new updates automatically.
Monitor what information travels between devices on your network.
It is compatible with Windows Vista, Windows 7, Windows 8, Windows 10, Windows 11 & MAC computers.
Free Installation & Activation Support on all Purchases if you need it.
Note: You can access the license key for this item from the screen once the order will be placed. You will get an email Including License key, product download, and installation instructions.
Product Features & Description:-
Trend Micro Maximum Security provides comprehensive, multi-device protection using Advanced Artificial Intelligence Learning technology. It protects against viruses, malware, identity theft, ransomware, and evolving threats. Consistently given a top rating by industry experts, Trend Micro Security delivers great protection against web threats.
With 30 years of Internet security leadership, Trend Micro is recognized by industry experts as active protection against web threats – keeping millions of users safe online.
Trend Micro security products come with a whole lot of fantastic features, ensuring our customers get the best value for their money.
Maximum Security can help prevent hackers and spyware from stealing credit card numbers, passwords, and other sensitive data.
Specification:
Trend Micro Maximum Security (2022) – 3-Year / 3-Device
| | |
| --- | --- |
| License Type | New License |
| PC | 3 |
| License Validity | 3 Years |
You may also like…
Trend Micro Maximum Security (2022) – 3-Year / 3-Device